LEXY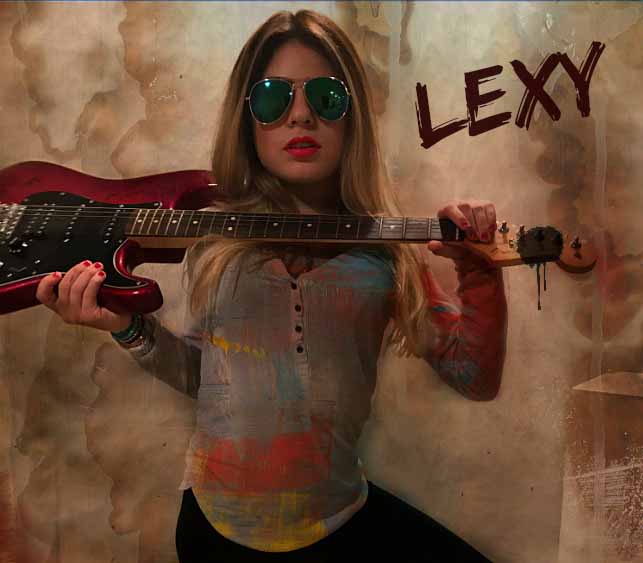 Lexy is a multitalented and accomplished performer that has been entertaining fans with her musical stylings and skateboarding skills since the age of eight. She has dynamic on-stage presence and delivers an energetic performance. Lexy has performed at many venues across Long Island as well as donating time performing at Long Island high chool assemblies about anti-bullying. Currently she is attending the Long Island School for The Arts where she is developing her vocal ability, piano and recording skills. Her song Original is currently in rotation on Radio Buzz 101. The band LEXY performs a mix of original and pop/rock songs.
Dave Kellan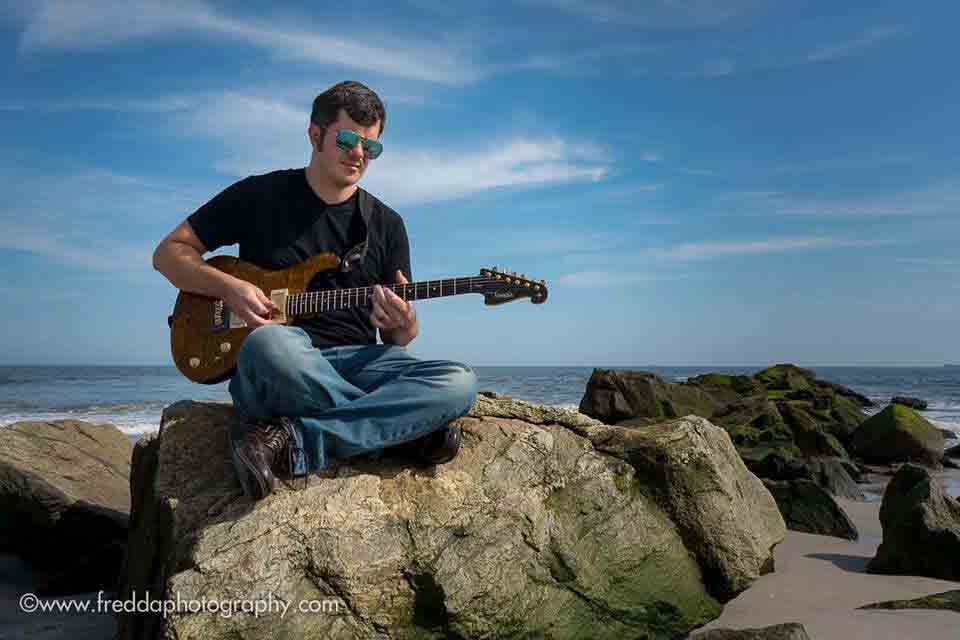 Over the last 15 years Dave Kellan has rocked the country spanning coast to coast. With a devoted fan base in his hometown of Midland, MI, Dave is now perhaps one of the most hardworking live musicians in the Greater New York Area. Since 2000, Dave has released 5 independent full length albums of original material and his happy to bring his Rock'n'Roll tunes to this event.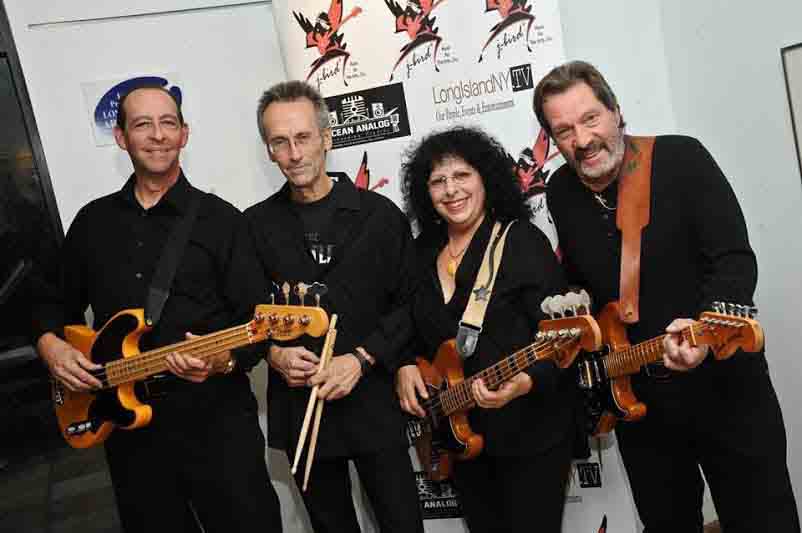 Turnpike Joe & The Traffic Jam is:
Turnpike Joe - Lead & Rhythm Guitar, Vocals
Joanne J-Bird Phillips - Bass, Percussion, Vocals
Ira Kaye - Bass, Percussion, Vocals
Jay Sharkey - Drums, Vocals
Now in its 40th year entertaining Long Island NY, Turnpike Joe & The Traffic Jam presents its own "tight interpretations" of Classic Rock/Pop tunes of the 60's & 70's plus Originals.....with music from Buddy Holly, Carl Perkins and Chuck Berry to The Ramones, Tom Petty and Queen. This professional band, with its signature "tight, clean sound" is comprised of four well seasoned musicians, with a long history of being SELECTED to entertain for some of Long Island NY's most prestigious music festivals and events, private parties, corporate events, the L.I. Library circuit and 30+ years in the local club scene. The band is proud to announce Joanne J-Bird Phillips as NY's "2015 Extraordinary Woman of Nassau County", proclaimed by Nassau County Executive Ed Mangano. http://j-birdlivemusic.com/turnpike-joe-and-the-traffic-jam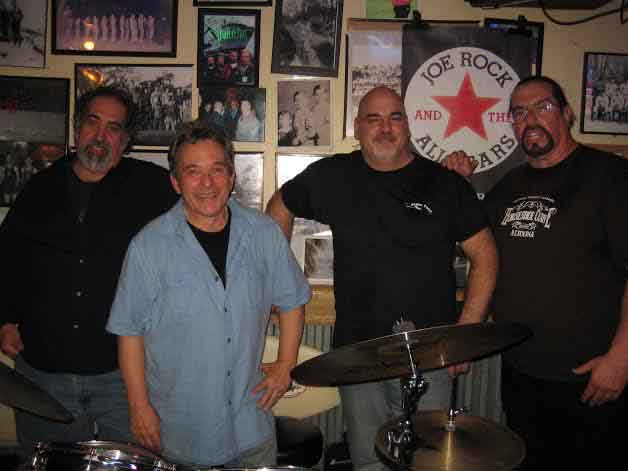 Joe Rock & The All Stars is:
Joe Rock: Guitar, Vocals
Al Canonico: Drums & Vocals (from Breakaway)
Lou Carrollo: Guitar & Vocals (Blues Hall of Fame member)
Mark "The Animal" Mendoza: Bass & Vocals (from Twisted Sister)
Joe Rock, popular radio DJ/On Air personality on NY's WBAB 102.3FM radio station, is not only known for his songwriting abilities but also for his dynamic live performances. When it comes t performing, Joe Rock does it all-Rock, Blues, Punk, Rockabilly and General Mayhem. It has been said that his on stage energy is "A force to be reckoned with". Over the years Joe has shared the stage with Grammy Winners, Rock & Roll Hall Of Fame Inductees and Long Island Music Hall Of Fame Inductees. http://longislandagogo.com/organizers/joe-rock-stars/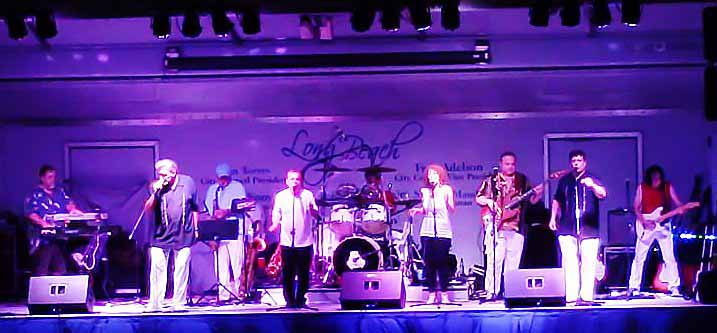 Risky Business is:
Vocals: Ed, Sal, Andrew, Camille
Rich Nicosia - Guitar
Greg - Keyboard
Willie - Bass
Tommy - Drums
Not just another band, but a group of veteran vocalists and musicians who have entertained audiences in the New York Metropolitan area since 1987. For more than 25 years, the Risky Business philosophy has been to play the music that gets people on the dance floor. That might be a medley of Motown tunes, songs from the disco era, smoking rock from the '60 and '70s, nostalgic sounds from the '50s, or even standards by Frank Sinatra and Tony Bennett. Risky Business does it all. The band's name derives from the 1983 hit movie, "Risky Business" in which the song, Old Time Rock 'n' Roll, was featured!
A NIGHT OF NICKS:
A Rock & Roll Storyteller
Tribute to Stevie Nicks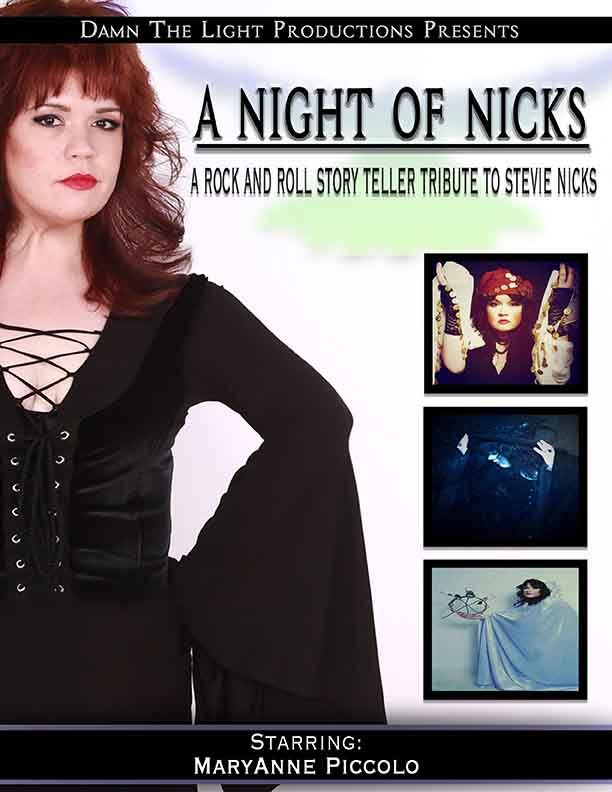 NYC's Damn The Light Productions' "A Night of Nicks" is a transportive musical storytelling experience celebrating the song catalog of the legendary singer/songwriter and Rock and Roll Hall of Fame member Stevie Nicks. In this storyteller tribute, internationally acclaimed Stevie Nicks Tribute Artist/Actor/Performer/Vocalist MaryAnne Piccolo, (a Long Beach native!), also a returning performer of the largest and longest running Stevie Nicks tribute in the world, "Night of 1,000 Stevies", delivers the full "Stevie experience".